Fitness & Wellness
There's no shortage of ways to move here at Mirabel. We're a community that loves to stay active, keep fit, be social, and set the pace for North Scottsdale living.
Fitness Center
Our focus on staying active extends near and far. It begins with a spacious modern fitness center and gym brimming with natural light, highlighting areas dedicated to stretching, free weights, Pilates Reformers, and dynamic gym equipment. Change pace with the varying intensities of the many studio classes we offer, from yoga to spinning, Pilates to Zumba, aquatics to stretching, and more. After just one visit, you'll quickly discover Mirabel's fitness and exercise programs are second to none.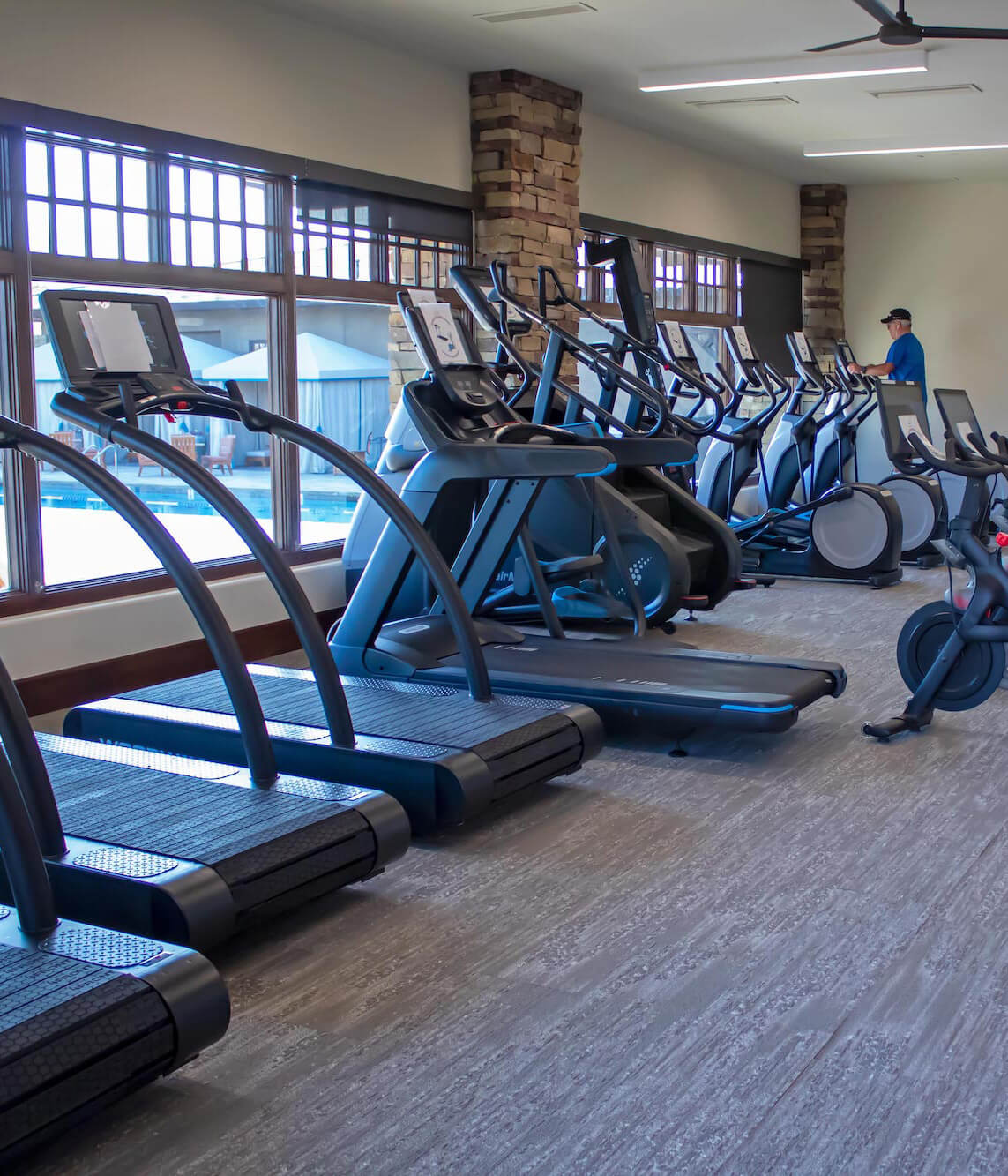 Pilates Boutique Studio
Pilates has a dedicated studio home at Mirabel. The Pilates Boutique Studio uses Clinical Reformers, Pedal Chairs and Balance Body Arcs to tone, lengthen, and challenge the body – the perfect cross-training choice.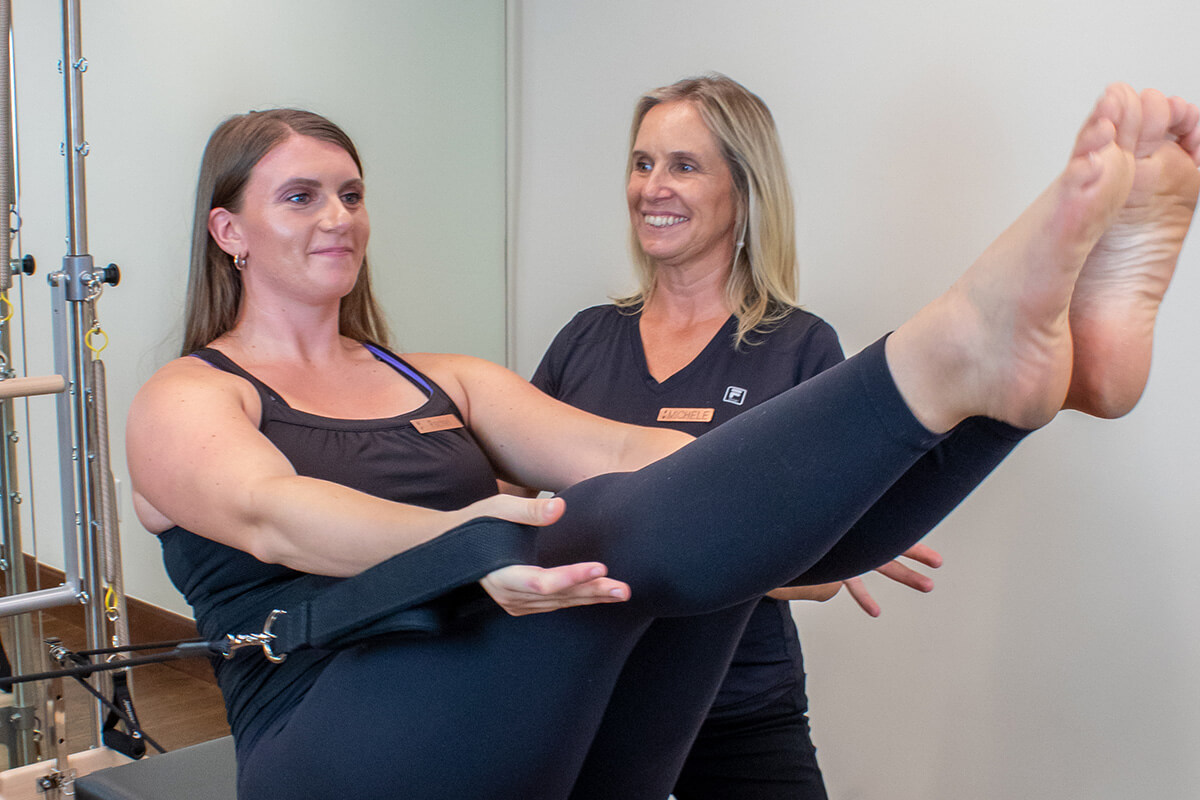 Spa
A full-service Spa and Salon where you can leave the world behind as you are pampered and served a cocktail or casual fare. Our services include proprietary massage therapies, rejuvenating skin care treatments, a full range of salon and barber services, and an array of manicure and pedicure options.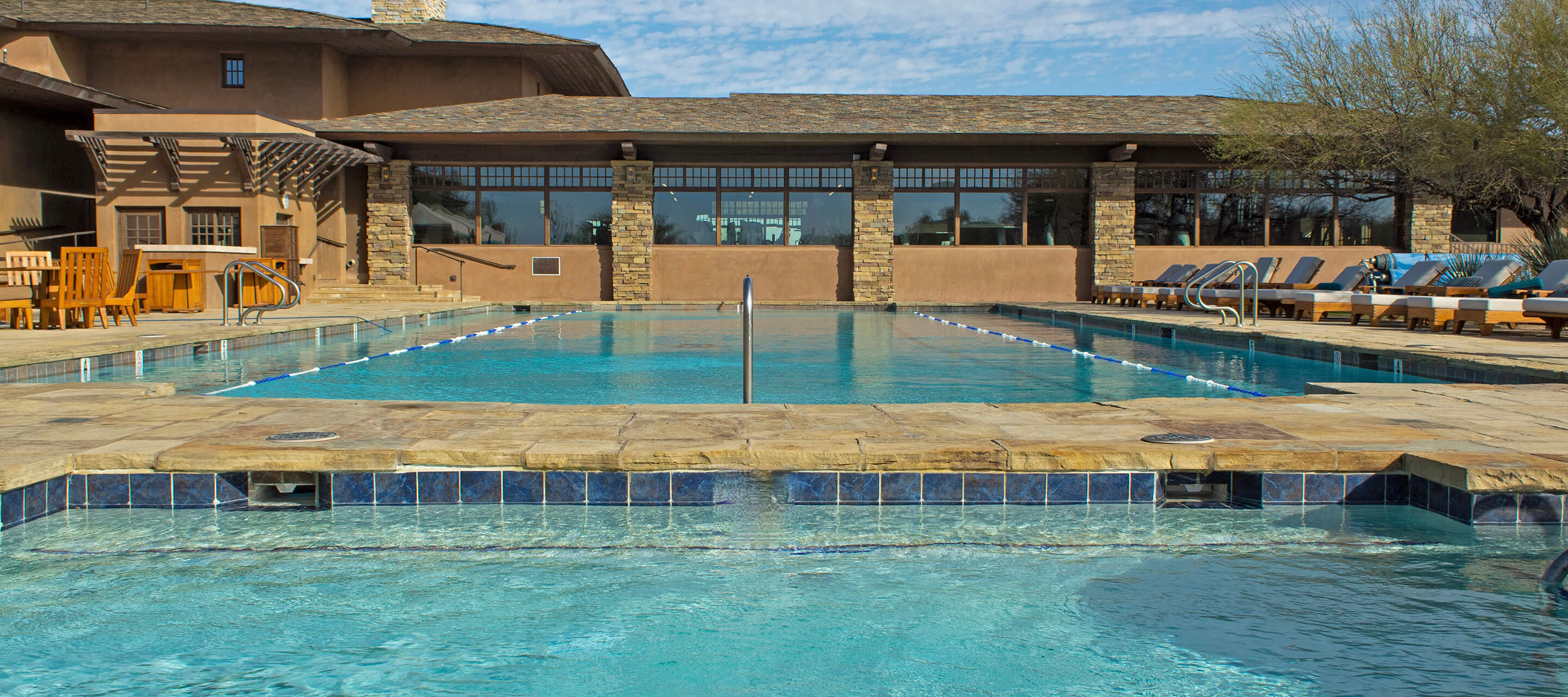 Pool
An always inviting retreat, Mirabel's spectacular resort-style pool is perfect for serious lap swimming, aqua therapy classes, or those times when a refreshing and relaxing dip is all that's needed. Cabanas with all the comforts of home provide privacy and protection from the desert sun, and poolside dining is always on the menu.
Outdoor Pursuits
The beautiful Sonoran Desert is our playground! From the 2.9-million-acre Tonto National Forest, to the McDowell Sonoran Preserve and many other natural destinations, Mirabel Members have opportunities for hiking, biking, horseback riding, off-roading, water sports…even hang gliding and hot air ballooning.