Guests
Dress Code
Golf Attire
Guests are expected to wear proper golf attire on the Golf Course, at the Driving Range, and in and around the Clubhouse. Proper attire includes shirts with a collar, slacks and shorts of a conservative nature. Suitable golf footwear is also required. Our Golf Professional Staff will be happy to assist Members and guests to achieve compliance with the standards.
Jeans are not permitted on the Course or Practice Facility at any time.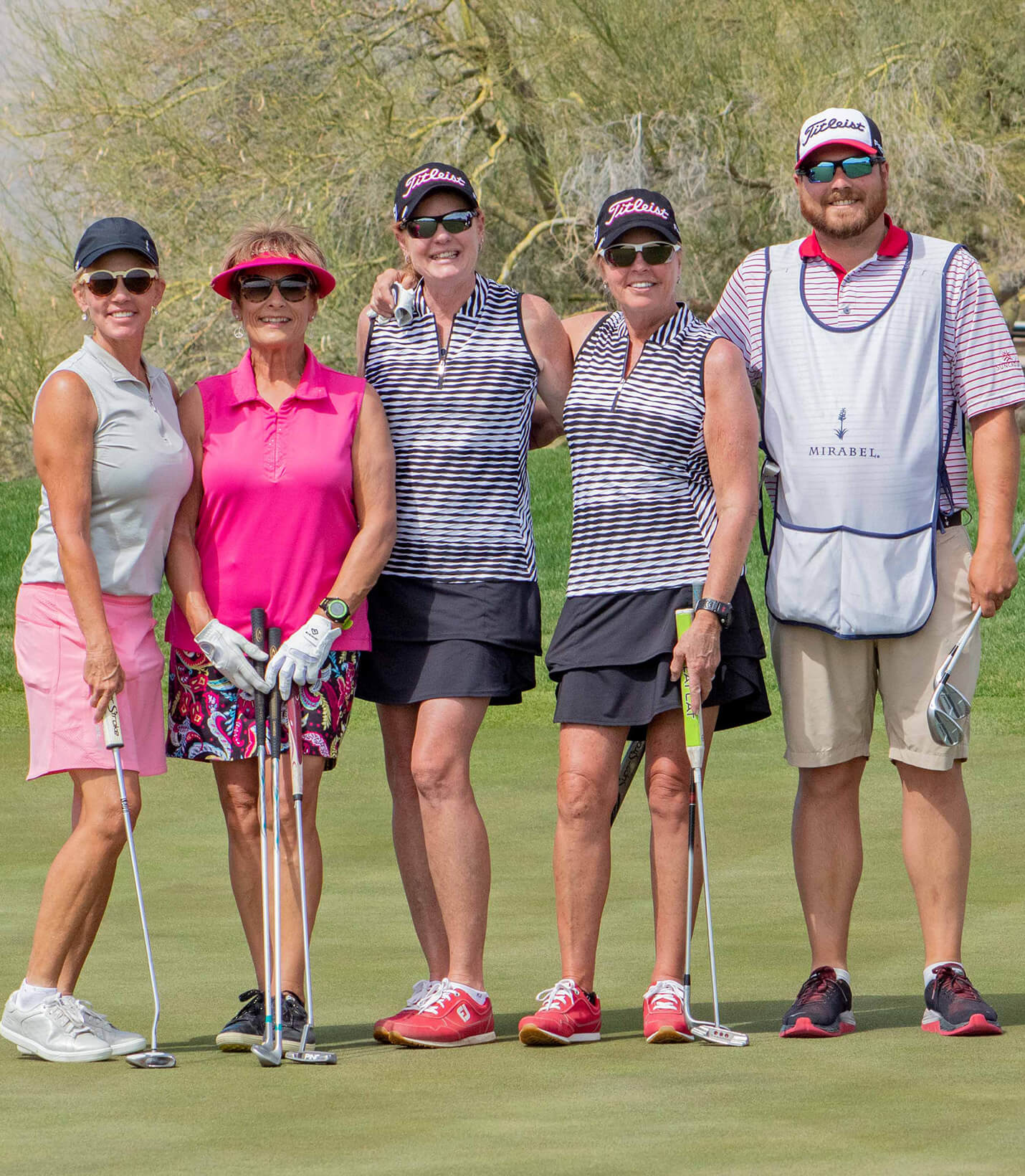 Clubhouse Attire
Club Casual Attire is appropriate for the Clubhouse unless otherwise designated for a specific event and includes slacks, neat jeans, mid-length shorts, golf or other collared shirts, dress shirts, or sweaters for men; and dresses, skirts, slacks, neat jeans, mid-length shorts or golf attire for women.
Dressy Casual Attire is recommended when seated in the Formal Dining Room and Includes all Club Casual categories with the exclusion of blue denim jeans. Non-golf collared shirts with trousers and sport coats for men and evening-out attire for women are encouraged but not required.
Hats, athletic attire, golf shoes, flip flops and novelty t-shirts are welcome in all areas of the Club before 5 pm, but not allowed at any time when seated in formal dining. These standards may be modified or waived by the staff for special activities or functions.
Torn, frayed, baggie or low-riding jeans, short-shorts, crop tops, open mesh or sheer apparel, swim attire or backward facing caps are not permitted at any time in the Clubhouse.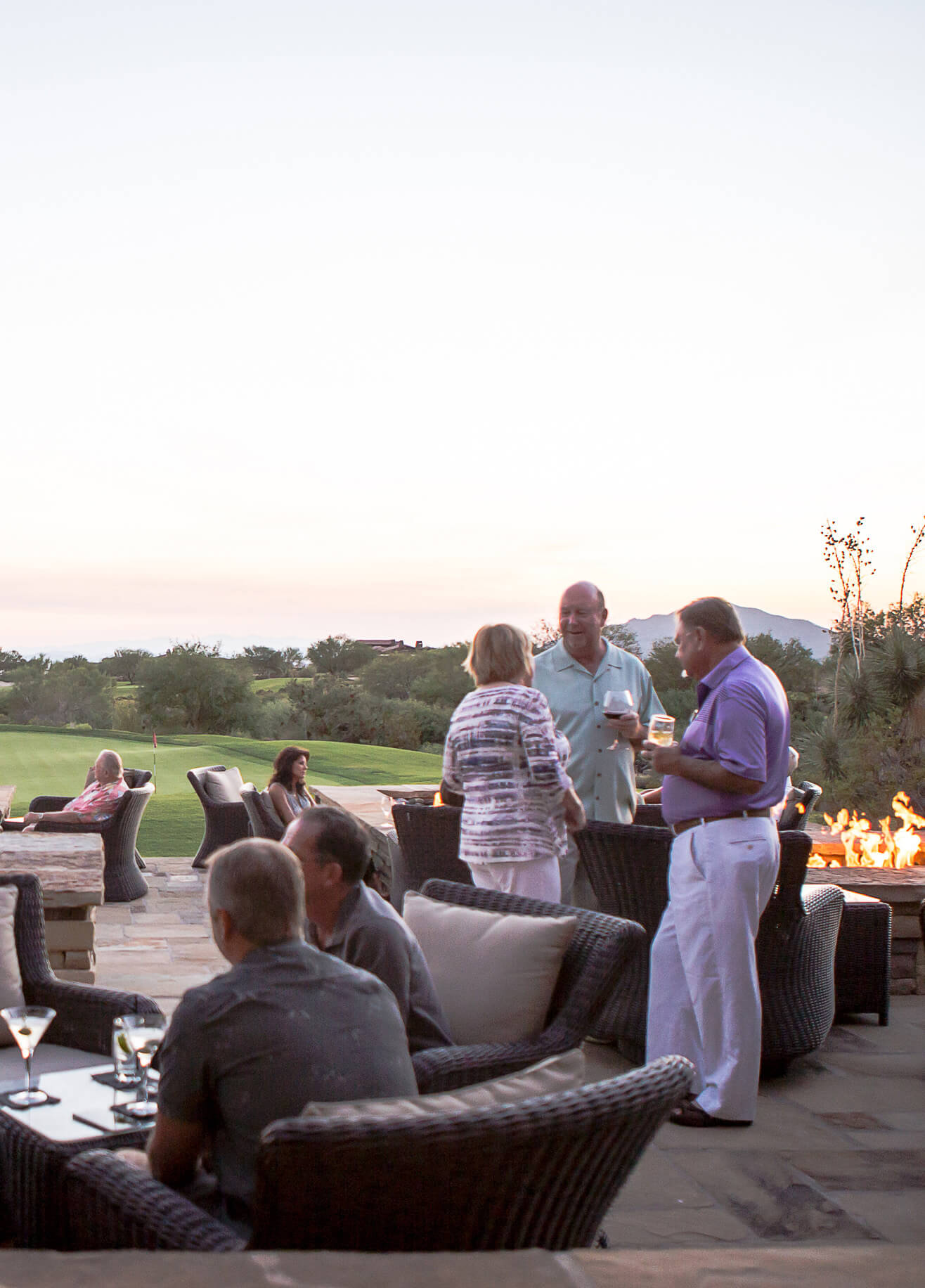 The Golf Staff has established a pace of play time not to exceed four hours prior to a 9 am starting time. Tee times after 9 am will be expected to complete the round in four hours fifteen minutes (4:15). Clocks are located on the range, 1st, and 10th tees, and at the comfort stations for reference.
If you can not play in less than four hours fifteen minutes, we respectfully ask you to play later in the day. Groups falling behind the acceptable pace of play will be asked to move back into position. Groups that play in 'prime time' and exceed the pace of play guideline will be named and posted in the Turtle Club.

Fitness, Pool, And Spa
Members must register their guests, and are responsible for the payment of any appropriate charges. Guests must adhere to the policies and procedures as the Club may determine from time to time.
Golf
Guests must be accompanied by the sponsoring Member, Golf Professional, or assistant Golf Professional when using the golf facilities. Guests must register in the Member Shop before beginning play.
House Guests
House Guests must register with Member Services and the General Manager before arrival. House Guests can enjoy the Club facilities in accordance with their host's membership tier, and charge to their host's account. Sponsoring Members will be responsible for the Guest's conduct, and House Guest privileges may be limited by the Club from time to time.
Tipping
Mirabel is a non-tipping Club, with the exception of our caddie program.
Directions
The Mirabel Club
37100 N Mirabel Club Drive
Scottsdale, AZ 85262
---
From Phoenix Sky Harbor Airport
Follow signs exiting the airport to 202 EAST
Follow 202 EAST to 101 NORTH
Stay on 101 NORTH to EXIT 36, PRINCESS/PIMA exit
Turn right on to PIMA ROAD going NORTH until you reach the stop sign at CAVE CREEK ROAD (approx. 17 miles)
Turn right on CAVE CREEK ROAD
Continue driving 2.2 miles and you will see the MIRABEL ENTRANCE on the right
Make a right turn into MIRABEL and stop by Security at the Gate House. They will give you directions to the Clubhouse.